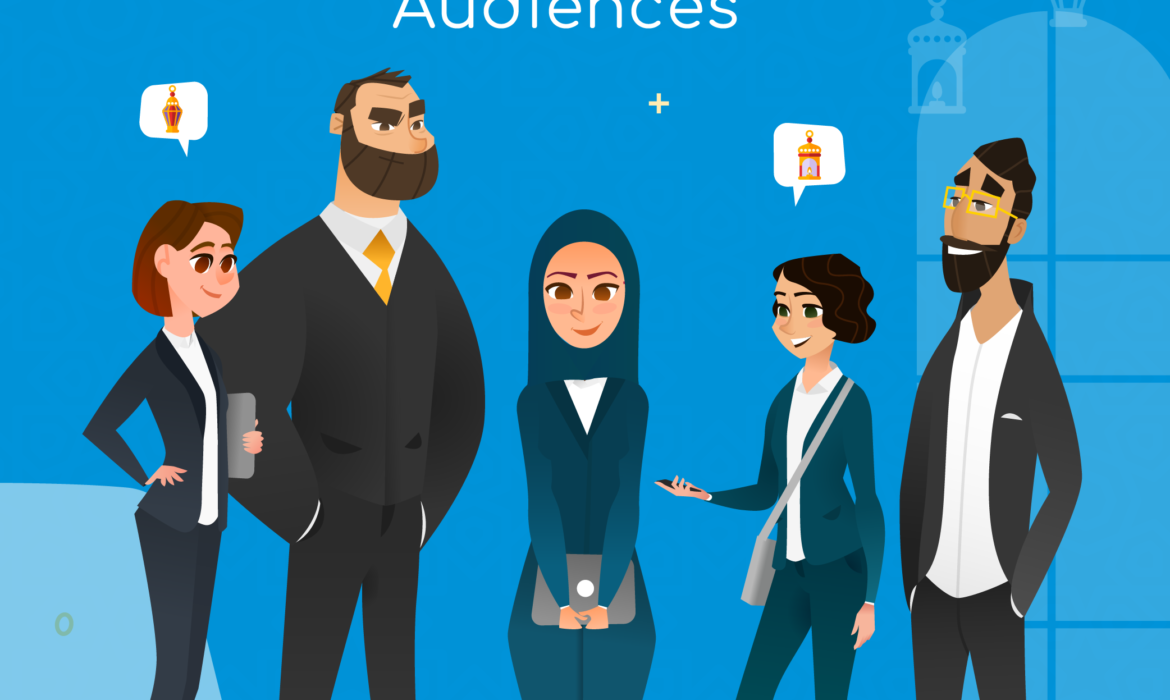 Ever since the Covid-19 crisis in early 2020, people have turned to the online world to connect with family and friends, stay entertained, consume content, shop, and spend time. Based on Speakol's data analysis and insights gathered during Ramadan 2020, we have tried to group the information and present the different personas of your potential audience and audience segmentation during this holy month.
We have found 5 major personas: the foodie, the spiritual faster, the entertainment lover, the shopper, and the progress seeker.
Are you ready to meet the 5 personas to help you understand, prepare, and engage with your audience during Ramadan 2021?
The Foodie!
In the MENA region alone, foodies contribute to over a 125% year-over-year growth in food-related searches during Ramadan. They look for culinary inspiration, re-invented recipes that recreate traditional foods and flavors in a short time. They also look for good deals to buy grocery contributing to a 23% increase in grocery delivery apps in the UAE and KSA during the first week of Ramadan. As the Holy month progresses, foodies also look more towards food delivery applications to order food, especially when gathering to enjoy home-cooked meals has become more challenging during this pandemic.
So to accommodate Foodies, ensure that you create attractive and engaging ad campaigns that offer discounts and perks that they cannot resist. Provide a great user experience on your landing pages. Offer some valuable tricks for cooking, and facilitate any transaction or communication.
The Spiritual Faster:
Spiritual Fasters embrace the spirit and values of Ramadan. They spend time in prayer, consuming online religious content, embodying charity's values, and giving back to society through active volunteerism by online campaigning for causes they are passionate about. We have noticed a surge in the download of religious apps that has soared to new heights, reaching 1860% year over year since Ramadan 2020.
So to engage those spiritual fasters, present valuable religious content. Promote your brand by creating opportunities for spiritual fasters to engage and contribute to charitable causes that embody the holy month's spirit.
The Entertainment Lover:
Search and interest in entertainment soar during Ramadan. Entertainment lovers search for various entertainment outlets, including television shows, soap operas, podcasts, and gaming, consuming tremendous digital content. Therefore, downloads of entertainment apps have increased by 37%.
To engage millions of entertainment lovers, establish content strategies that engage your audience and encourage them to engage with your brand while enjoying new mediums of entertainment. Try to incite a social interaction by creating conversations and polls regarding topics and shows users are interested and invested.
The Ramadan Shopper:
Online shopping during Ramadan 2020 has exceeded that of Black Friday. Ramadan shoppers shop for grocery, food delivery and spend time looking for offers and discounts. They also use their mobiles to search for products and conduct their Ramadan and Eid shopping. Ramadan shoppers contribute to the surge in e-commerce apps download and the 30% rise in KSA and Egypt shopping queries and 45% in the UAE.
To engage all those Ramadan shoppers, create and tailor campaigns to target Eid shoppers that would appeal to your various audience. Facilitate the online shopping experience so that it does not exceed 5 simple steps to conclude, ensuring that you have an inventory of all advertised merchandise.
The Progress Seeker:
Due to the restrains of isolation and lockdown imposed in certain MENA countries, progress seekers have immersed themselves in productive activities by giving them a sense of control and achievement. They also strive to build a positive state of mind by remaining active through home workouts, yoga, and self-care. This led to an increased interest in exercise across the UAE, KSA, and Egypt, rising 115% during Ramadan.
Market services that enable progress seekers to stay focused organize their tasks, and remain positive. Remain attentive and tuned to the changing consumer needs and offer relevant solutions to engage and communicate with them.
By identifying and segmenting your target audience, you can establish a solid marketing strategy to communicate with them and engage them while promoting your brand, boosting your sales, and maximizing your profits.