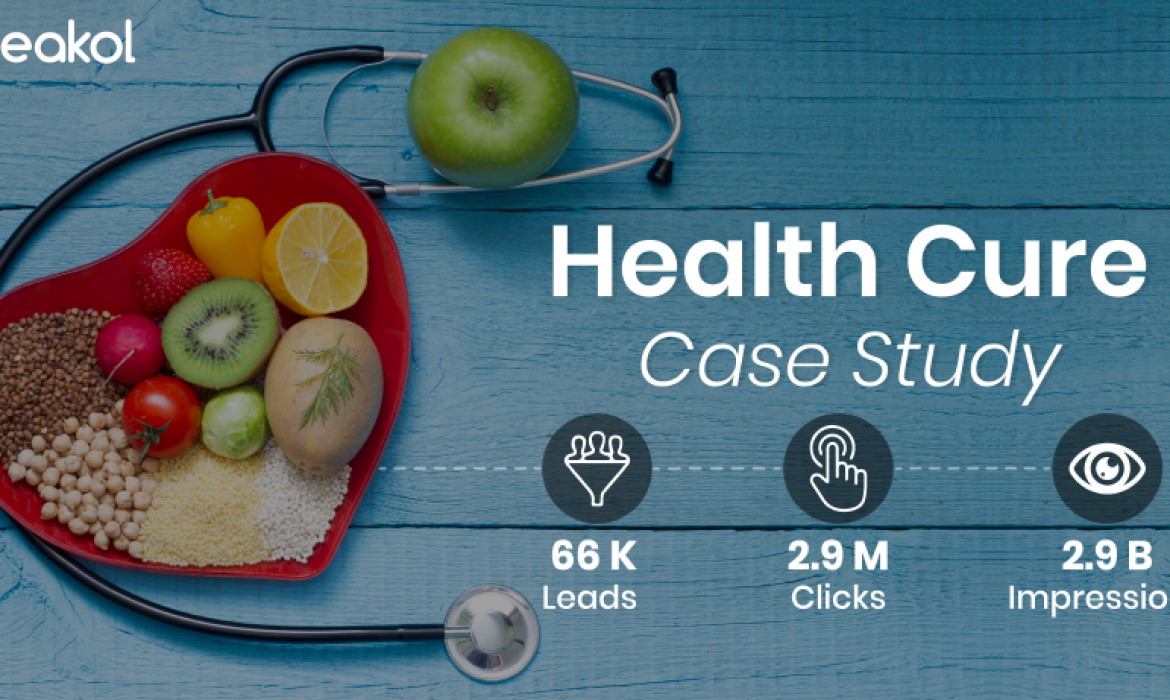 Company:
Health Cure is an Egyptian company located in Alexandria. It has been operating for a few years and has gradually become one of the biggest importers and retailers of weight loss products, health remedies, and beauty cosmetics. It serves customers all over Egypt and in some countries in the MENA region.


Challenge:

Early on, Health Cure realized the advantages and potential of native advertising. The company tried working with two regional native advertising companies but struggled to achieve its marketing objectives. Health Cure found the CPL expensive compared to that of social media and push notifications. The company could not correctly add the pixel code, making it difficult to track conversions, secure quality leads, or compile enough data to optimize the process and increase the ROI.


Why Partner with Speakol?

Health Cure sought to collaborate with Speakol to find more qualified leads and increase sales and profits. Speakol's account managers were excited to work with the team, and together they set a clear strategic plan.


Strategy:
First, the team installed the pixel code to track leads and insights efficiently. Second, they decided to increase the number of running campaigns to increase the number of qualified leads. Third, the team opted for running recommendation ads, which proved the best performing. Using Speakol's insights and reports, the team could quickly assess campaigns' performance, stop the low-performing ones, duplicate the best ones, optimize all resources to secure more qualified leads, reduce the CPL, and increase sales. Not only that, but Health Cure also really liked the option of targeting particular publishers and excluding others based on the campaigns' performance to achieve their marketing goals.


Results:

Health Cure saw a tremendous increase in leads, reaching a high of 900% per day within the first month. Once the collaboration started yielding stable and profitable dynamics, the team increased the number of live active campaigns, which increased its daily consumption; this led to a more significant increase of qualified leads and maximized the company's profits. Now with the help of our dedicated account managers, Health Cure grew more trusting of its account managers, who always had their best interests.
In two years of collaboration, the numbers were astounding. The number of daily leads went up from 20 to 150-200, the Average CPC reached a low of $0.0228, and the CPL went down to $7.22. Health Cure's ads have secured close to 3 billion impressions, 21 million clicks, and 66 thousand leads, with a CTR of 07%.


In Numbers:
CTR: 0.7 %
Leads: 66,273
Clicks: 20,948,361
Impression: 2,938,533,514


Testimonial:

"Speakol is the best Native Advertising Platform we have worked with. 70% of our digital marketing and native ads spending we do with Speakol. We believe Speakol has an extensive Publishers' network, and we secure quality leads from many websites, including Masrawy. Speakol has increased our sales by 60% in the past two years. We appreciate the dedication and support of the account managers. We are very pleased with our collaboration with Speakol and look forward to cementing this relationship further over the next years."